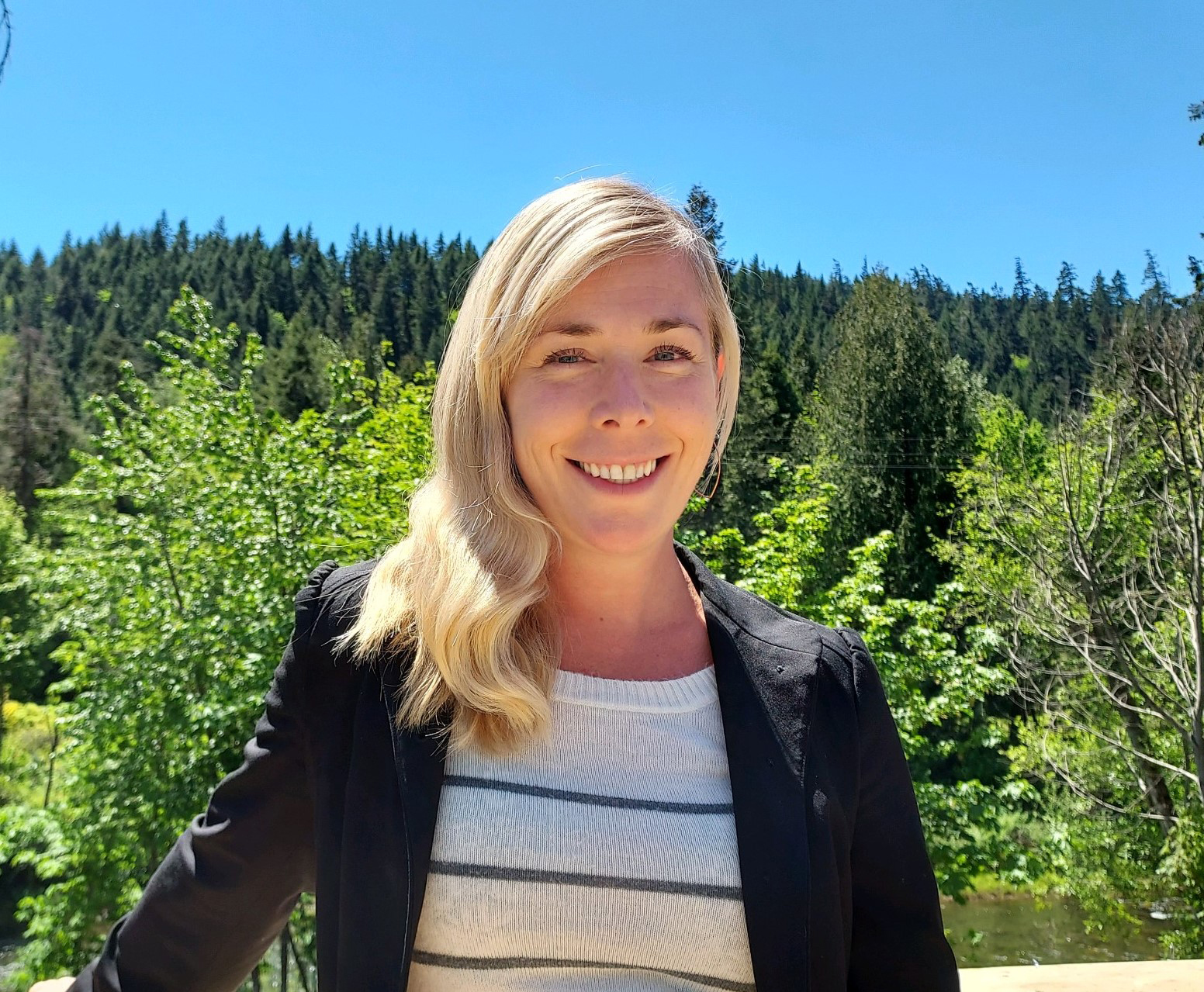 Sustainable Northwest takes a holistic approach to the conservation of natural resources. His work focuses on forests, the water and pathways – all of which intersect with energy. Rapid changes in energy systems, such as improved energy efficiency and renewable energy technologies, are making sustainability more accessible than ever.
But for Bridget Callahan, senior energy program manager at Sustainable Northwest, this work would not be possible without the help of partners.
"At the end of the day, it's really about relationships and partnerships. It's the secret sauce, why we succeed in what we do. The foundation of everything we do is strong partnerships," she said.
Energy Trust will help host Seventh Annual Sustainable Northwest Fall Energy Symposium October 17-19 in Umatilla County. Here, we spoke with Callahan about the challenges of sustainability and how his team is creating a more equitable future.
Q: What does "sustainability" mean to you and the community you serve? How does energy play a role?
I love this question because sustainability comes up often, and I appreciate the opportunity to pause and reflect on what it means for our organizational mission. Simply put, it's about finding ways to live lighter on the planet. It's the philosophy that what we do today will be self-sufficient in 10 years, 50 years or 100 years from now in a way that balances our natural resources. I consider this the rule of thumb – do things everyone can do too.
We demonstrate this in a variety of ways at Sustainable Northwest. Energy has opened doors for new communities to participate in the clean energy transition. Barriers are being reduced through all sorts of technological innovations and policy changes. Everyone can play a role in transitioning to clean energy and practicing sustainability.
Q: How has sustainability changed over the past five or ten years?
It is more accepted that the way we have managed natural resources for the past 50 to 100 years is unsustainable. We see the effects of this on our earth every day. Climate change can be so polarizing, but when you take a moment to think about the land you live on, you've been affected – whether your rivers are drying up, wildfire threats are on your doorstep or you have experienced persistent dryness – you see it and you feel it.
I think resilience is a priority for everyone. Recently, it's been particularly hitting home in Oregon. We have all felt the effects of climate change. What gives me hope is the rapid transformation of our energy systems. Gone are the days of large power stations hundreds or thousands of miles away keeping your lights on. We are beginning to see the value of what distributed energy resources can do for the community. When we harness our own local energy resources, there are myriad benefits that go beyond just being more sustainable. Local energy development provides labor and economic development opportunities, it increases the tax base that supports schools and emergency services, and it increases your community's resilience.
Q: What are the biggest challenges Sustainable Northwest has faced in advancing sustainability efforts?
Our work is inherently difficult because we go where there is a need. We work in communities where access to programs, capital, internal capacity and technical assistance are all barriers. We go where there is a need and where we will have the greatest impact.
Of course, this presents many unique challenges along the way and there is no cookie-cutter approach. With the right amount of momentum within a community, we can bring a lot to the table and provide long term sustainable impacts for those communities beyond a single project or program.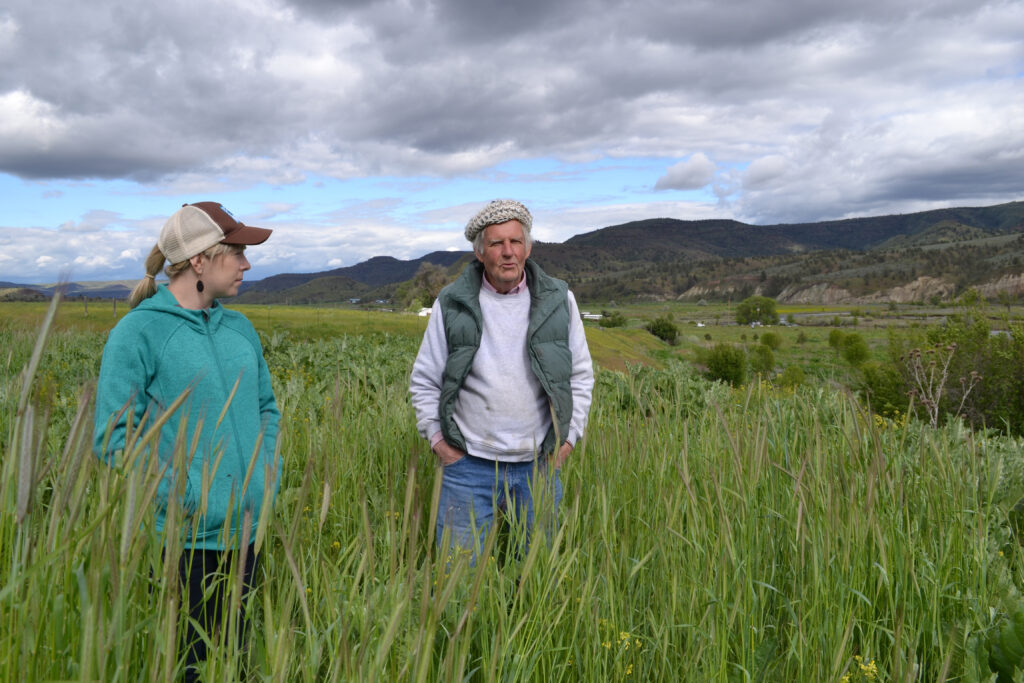 Q: Sustainable Northwest serves communities throughout Oregon, including rural communities. What are some of the long-term benefits that you help bring to these communities?
We say we "work at the intersection of environment, economy and community" and we always find solutions that deliver triple benefits to communities – not just conservation values ​​alone. I think it's so important because we also invest in people. Long after a program or project has been developed, we are still here. We invest in people to pursue and continue to deliver natural resource solutions that work for people and nature. This ensures longevity and makes us a unique organization.
Q: What would you like everyone to know about this job?
I'm very proud of the fact that the work we do is generational. When we are invited into a community, we stay as long as we are asked and have the resources to do so, which is unique. We've been around since 1994 and our work is very place-based. We've worked in the Klamath Basin for decades and I think that continuity, that consistency in sticking with it through good and bad times has really contributed to our reputation as a trusted and respected partner.
This work takes time and I often have to remind myself of it.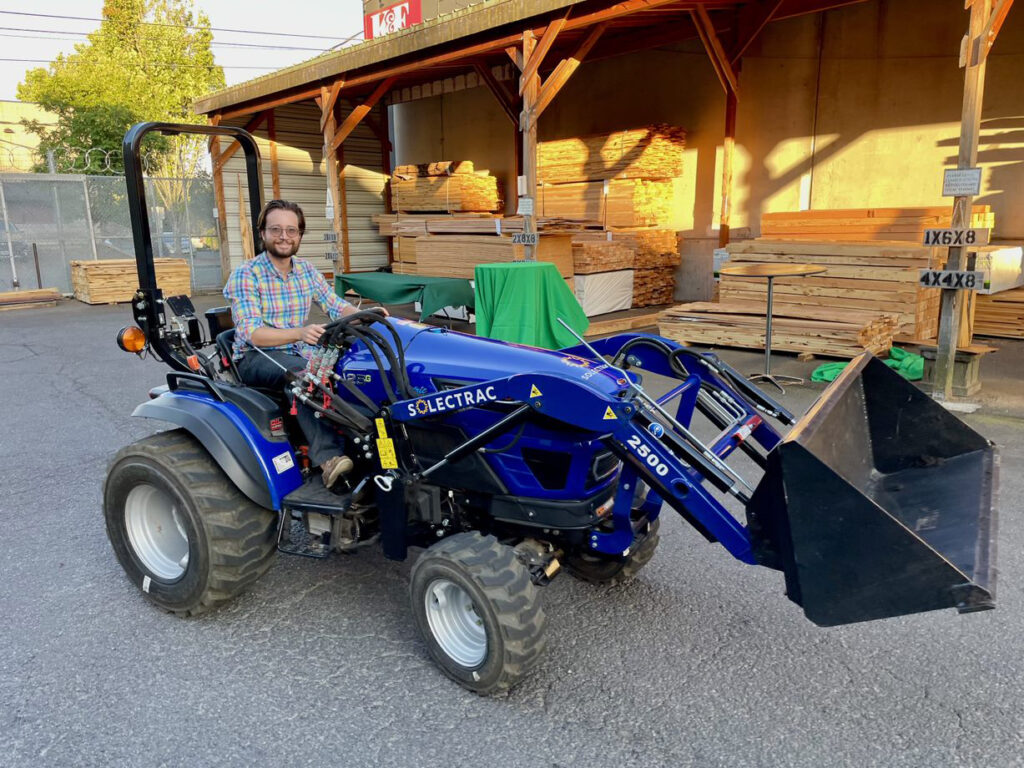 Q: What's on the horizon for Sustainable Northwest?
We are excited about several upcoming programs and services. Our regenerative breeding program offers opportunities around soil health, water conservation and carbon sequestration. We've done a lot more work around clean farm energy development and now have a full suite of services we can provide to the Oregon farming community. With so much beyond the control of farmers, energy is one of the few things they can control. So we started our electric tractor/rural electrification project, with electric tractors running on farms all over the state, including a significant amount of field testing and data collection. We will integrate new heavy electrical equipment technologies while finding energy efficiency and renewable energy opportunities to improve their bottom line and reduce dependence on imported and volatile fossil fuels. Stay tuned for exciting updates this coming year!
One of the things that I'm particularly excited about in the energy program is expanding our work in support of tribal energy sovereignty. It's incredibly rewarding to be able to help tribes utilize their own energy resources, whether it's installing solar power and storage at tribal facilities or through strategic energy planning.
Since 2015, we have convened the Making Energy Work for Oregon Rural Coalition made up of rural clean energy leaders leading innovative projects and programs in their community. This year, several coalition members came together to form a steering committee focused on identifying community energy barriers and promoting practical solutions. We work with partners and legislators to bring new voices to the political table. This work ensures that the transition to clean energy is achieved equitably and benefits rural and urban communities.