China's long-awaited overseas expansion offshore wind Giant Mingyang could give a major boost to global offshore wind energy supply, according to a new report from the American think tank Institute for Energy Economics and Financial Analysis (IEEFA).
China has the largest offshore wind industry in the world. Between 2010 and 2020, China accounted for 32% of the world's total expansion of offshore wind power generation capacity, while in the past two years one in five wind turbines came from Mingyang, the world's largest company. private from China. wind turbine manufacturer.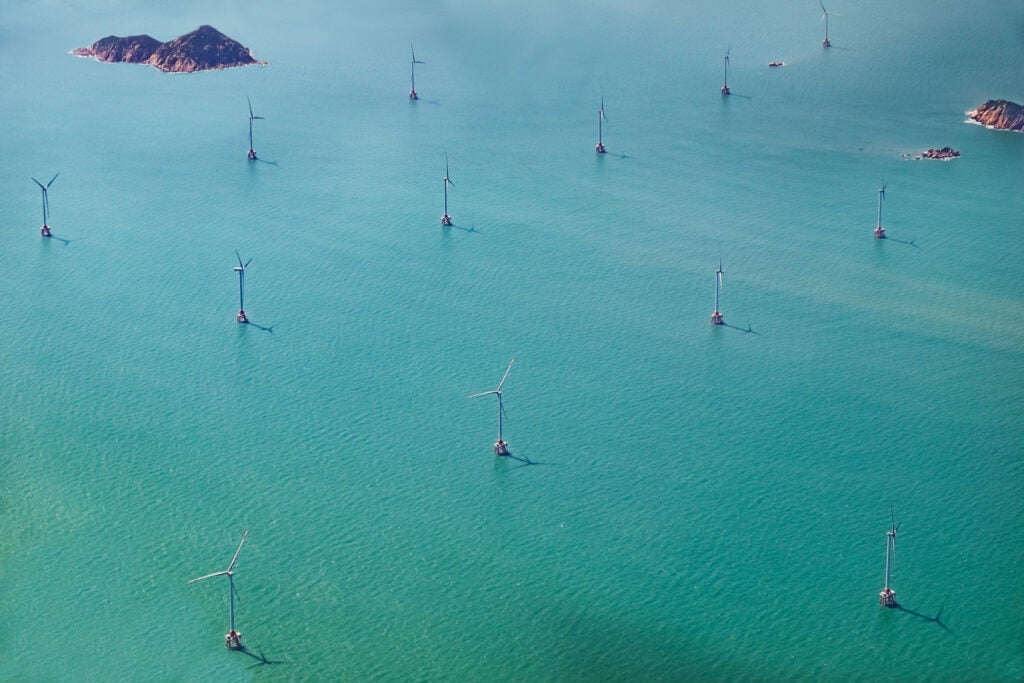 "Mingyang's overseas expansion could lead to increased turbine sizes, lower wind farm development prices, and benefit offshore wind energy supply in many markets around the world," he said. Norman Waite, Energy Financial Analyst at IEEFA.
China's offshore wind now has a levelized cost of electricity (LCOE) – the price at which generated electricity would need to be sold for the system to break even at the end of its lifespan – which is close to coal: offshore wind (including transmission) is at $78 per megawatt hour (MWh) and coal at $76/MWh. Offshore wind projects are generally more expensive than onshore projects due to construction and maintenance challenges. The response to this has been to build larger turbines which reduce their total number, as the LCOE decreases for larger units.
"Mingyang has always led the way to larger offshore units in China and appears to continue to do so," Waite says. "It was the first to introduce 6.5 MW, 8 MW and 11 MW offshore wind turbines to the local market."
In pursuit of ever larger turbines, Mingyang became one of the first manufacturers to adopt a type of permanent magnet synchronous generator known as a hybrid medium speed gearbox (MSPMSG). The company has already become the world's largest supplier of MSPMSG hybrid turbines and supplied around 90% of hybrid drives in China in 2021.
Contrary to the trend of its Chinese competitors, Mingyang has moved much of its production in-house; keep external suppliers for redundancy but do much of its own production of blades, drive gearboxes and other systems to protect its intellectual property.
While German manufacturing company Aerodyn partnered with many other vendors in the mid-2000s, Mingyang took first-mover advantage to go beyond licensing Aerodyn's designs to begin joint development. new models.
About 50 to 55 percent of Mingyang's revenue still comes from onshore turbine designs, the IEEFA estimates, but that will decline as the company increasingly focuses on research and development on offshore technologies.
The East Asian offshore wind markets of Japan, Korea, Vietnam and Taiwan are all mired in some uncertainty over Mingyang's expansion, according to Waite. However, the company recently raised capital in London which can be used to fund a turbine assembly and blade manufacturing plant in the UK. "The UK is a mature and transparent market with more potential for capacity growth by 2030 than all four East Asian markets combined," says Waite. "Mingyang's investment opportunity in the UK could be a game-changer for the company and the industry."