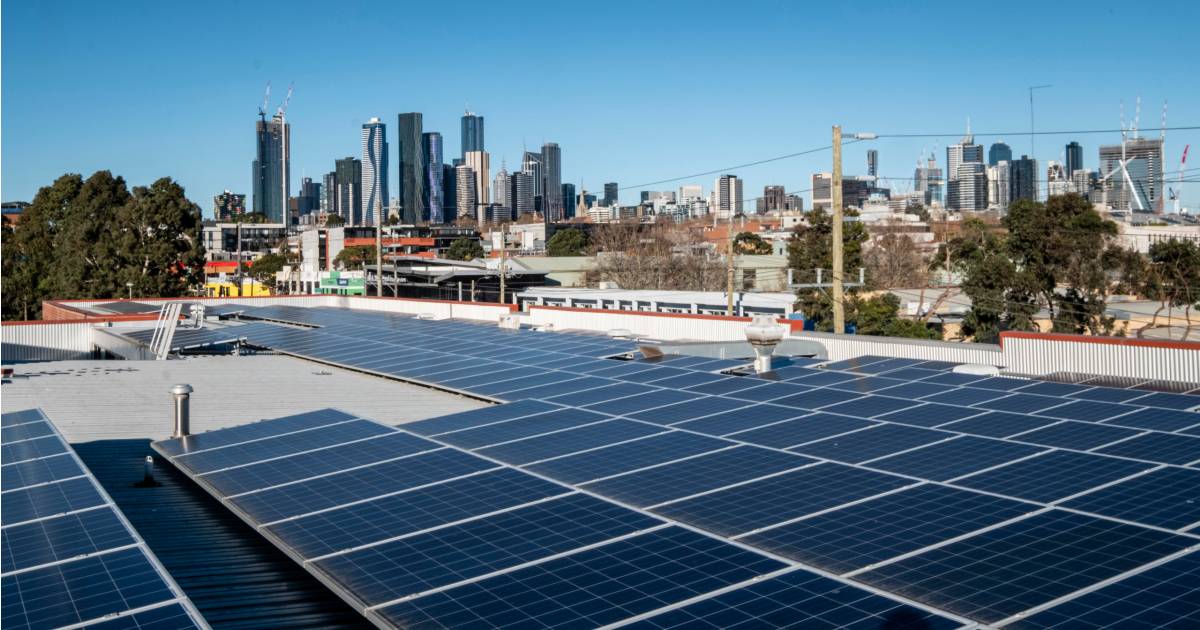 Between a promised statewide energy storage target and "Power Melbourne", quite a bit has happened on the battery storage front in Victoria.
Briefly, as has been widely covered elsewhere, Victoria's Andrews Government announced yesterday that it will pursue renewable energy storage targets of 2.6 gigawatts by 2030 and 6.3 gigawatts by 2035. The objectives involve short and long term energy storage systems; including batteries, hydropower and – wait for it – hydrogen technologies.
"Our new energy storage targets will create up to 12,700 jobs for Victorians – but most importantly, they will save Victorian families money on their energy bills and reduce our state's emissions for generations to come," Victorian Energy Minister Lily D' said. Ambrose.
This procedure depends on the re-election of the Andrews government in November; with the intention of presenting a bill to Parliament next year.
The announcement received positive reactions from various organizations, including the clean energy council, Smart Energy Council and Solar Citizens. Same Leader of the Opposition Matthew Guy would have said it was "not a bad suggestion".
.. but ….
"…ultimately Victorians need cost of living relief today. They cannot afford to wait until 2035," he said.
You can find out more about the Andrews Government Energy Storage Target Commitment here.
Power Melbourne Neighborhood Battery Consultation
Also this week, community consultation on theMelbourne Power" project launched.
In the local government area of ​​the city of Melbourne, many residents are excluded from solar energy savings. According to 2021 Census statistics, 85.8% of occupied private dwellings in the LGA are flats or flats. Solar in the Melbourne postcode (3000) is not widespread, with only 75 small-scale systems installed at the end of August. However, there are more in some of the other LGA suburbs; such as carlton.
A total of about 1,342 large and small scale PV systems had been installed by the end of June in the LGA, with a total capacity of about 15.6 MW (source: APVI).
The Power Melbourne project involves the installation of neighborhood batteries charged by local solar power systems on rooftops1. The batteries will be linked to a retail electricity plan allowing local renters, apartment dwellers and small business owners to access more affordable renewable electricity.
The City of Melbourne proposes to install the first batteries in buildings owned or managed by the Council – initially three to five batteries with a maximum capacity of 1 MW each; but is now also consulting the local community on where to paste a bunch of others.
"We are exploring locations around the city to house Neighborhood Batteries and we want your feedback on where Neighborhood Batteries could be set up," says the city of Melbourne. "We also want to understand how we can design retail plans with an energy retail partner, to facilitate the transition to a 100% renewable energy product."
The Council, which has partnered with the University of Melbourne and RMIT University on the Power Melbourne project, will undertake a competitive bidding process to select the preferred power retail partner.
The Power Melbourne project is an important part of achieving the Council's 2030 goal of a community powered by 100% renewable energy.
"Most of our residents are apartment tenants and occupants. People who rent or live in apartments are often unable to install solar panels, and choosing a green energy option can be difficult," the council says. "More storage is the missing piece of the puzzle."
The first round of consultations on Power Melbourne ends on October 31 and involves a survey of residents who can be found down this page.
Footnotes
Given the Council's ultimate goals, it will need more local or source solar capacity (or other renewables) from elsewhere. ↩
Related