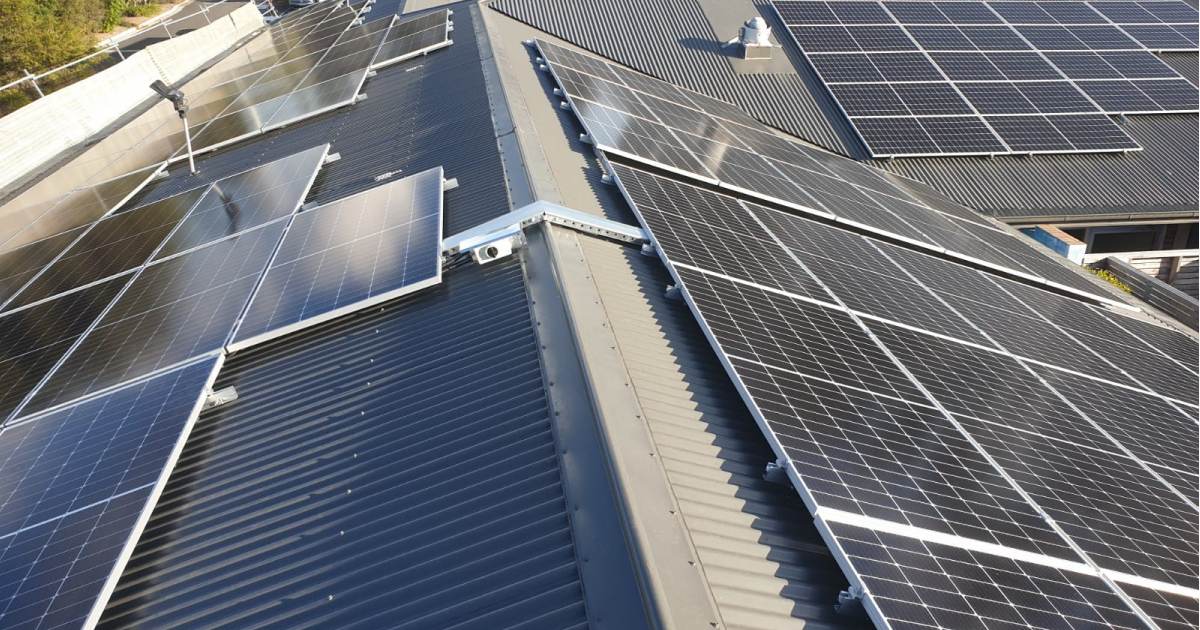 The Australian operations of a global healthcare provider's solar energy efforts to date have led to an impressive milestone, but some confusion over units of measurement.
Ramsay Australia has 73 private hospitals and day surgery units across the country and claims to be Australia's largest private hospital operator.
The organization says that since installing its first solar system in May last year as part of its sustainability program, it has exceeded "one million kilowatts (kw) of solar power generated".
Kilowatt vs Kilowatt Hours
It is likely that Ramsay Health Care means kilowatt hours (kWh) rather than kilowatts (kW). A kilowatt hour is a measure of energy and a kilowatt a measure of power. 1,000,000 kilowatts = 1 gigawatt – that would be a huge capacity; much bigger than any solar farm in Australia, either in operation or currently under construction.
But Ramsay is no Robinson Crusoe in this – many confuse the two units. You can find out more about the difference between power and energy here (and that's a good thing to know).
Yet a million kilowatt hours (or 1,000 megawatt hours or 1 gigawatt hour) is also impressive. The average Australian household consumes about 18 kWh of electricity per day, or about 6,570 kilowatt hours per year. So Ramsay's count would power the equivalent of about 152 homes for a year.
The million kilowatt-hour milestone has been reached with installations at 11 sites, and nine more are expected to produce solar electricity by the end of 2023. Among the facilities already in place are networks in private hospitals in Wangaratta (VIC) and Nowra (NSW).
As for the total capacity of solar energy installed; in June it was set at 2,660 kW (2.66 MW).
Global Net Zero Goal
In June of this year, Ramsay Health Care announcement it is committed to achieving net zero greenhouse gas emissions across all of its operations here and abroad by 2040.
"We know that a healthy planet is essential for healthy communities and moving to Net Zero ensures that Ramsay stays true to our goal of 'people taking care of people,' the chief executive said at the time. and CEO of the organization, Craig McNally.
In addition to switching to renewable energy sources, Ramsay will implement strategies to, among other things, maximize energy efficiency, reduce anesthetic gas emissions[1.Ramsay says it will switch from desflurane, said to have 20 times the Global Warming Potential (GWP) of some alternative gases, and 3766 times the GWP of carbon dioxide]reduce waste and stimulate recycling.
Here at home, the organization has already made inroads on the energy efficiency front by switching to LED lighting
"So far, 16 Ramsay sites have upgraded their lighting to more energy-efficient LED lights, and another 17 sites are currently in the process of upgrading," said Sue Panuccio, Country Environment Manager at Ramsay Australia. "We expect the completed LED upgrades to save over 2,909 tonnes of CO2 emissions per year."
Australia's healthcare sector contributes significantly to the country's greenhouse gas emissions footprint. As previously reported, a group of leading local health organizations have collaborated on a plan to reduce health-related carbon emissions this will not only save money, but also improve patient care.
Related