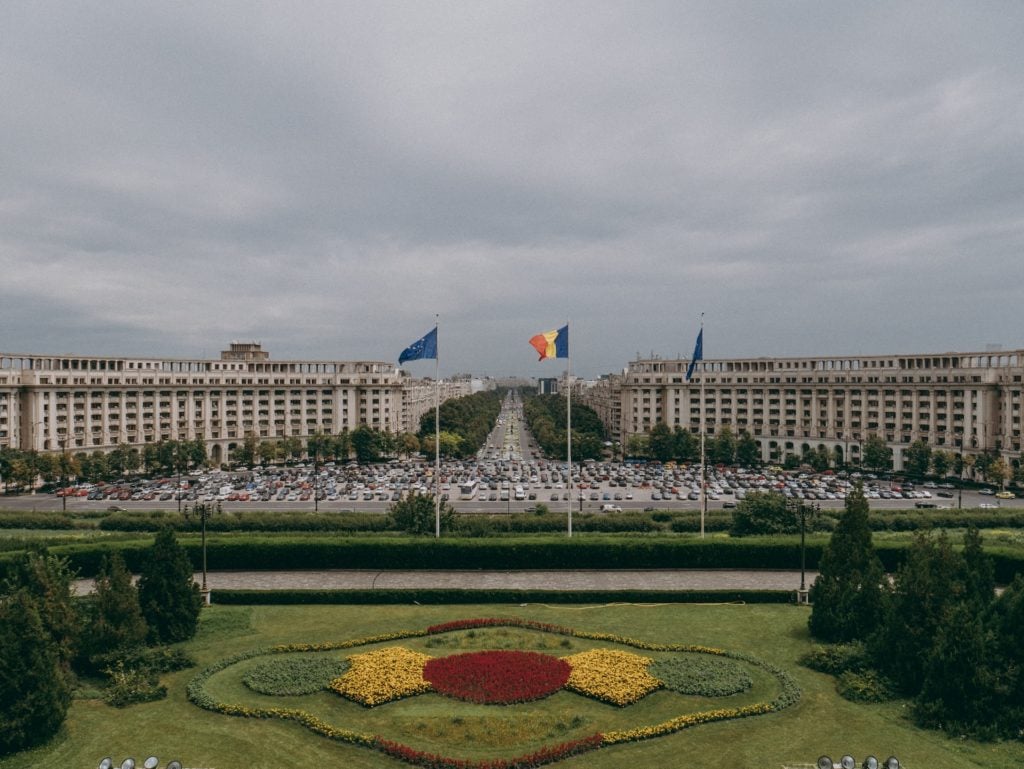 Romania is on track to accelerate its solar deployment in the coming years, and with a system similar to that of Greece, it gives a good glimpse of what to expect from this Eastern European country. 'East.
That's according to Panos Kefalas, senior partner for South East European markets at consultancy Aurora Energy Research, who said there were similarities with Greece, which is a few years ahead in terms of development of its solar sector.
"We see that there is this anticipation, this market is really hot, everyone is trying to get their share," says Kefalas, adding that Romania could become on par with Greece in terms of solar employment in the years to come.
There is currently "high interest" in the Romanian market, as yields in Romania are higher than some other developed markets in Western Europe, Kefalas notes.
"That's because the market is at an early stage of development," says Kefalas, adding that early successful players are likely to enjoy higher returns, especially if they manage to sign contracts to buy gold. electricity (PPA).
A good indicator of the Romanian solar industry taking off in the coming years is a recent report by the trade body SolarPower Europe which placed Romania as the seventh largest market in terms of solar jobs in the EU by 2026.
For Kefalas, it is "natural" that Romania can achieve this in the next five years, in a country where the total of solar photovoltaic installations currently amounts to 1 GW. According to Kefalas, the vast majority of installations in the coming years are expected to come from the utility segment.
Moreover, its manufacturing capacity could also give the country an advantage over its European neighbors and attract jobs in the manufacture of solar photovoltaic panels.
Another incentive for the country is its need for decarbonization, with the public service CE Oltenia plans to shut down 1.6 GW of lignite production capacity by 2026, creating a big vacuum in the system of which renewables are expected to take the "lion's share", says Kefalas.
"If you were to look at it from a timeline, over the next two to three years most of the competition and development will come through competitive CfD bidding, but we will see more and more PPA come to market to fund new assets."
New CfDs from 2023
Alongside the PPAs, owners of project assets will have the opportunity to participate in an upcoming Contracts for Difference (CfD) program implemented by the Romanian government in collaboration with the European Bank for Reconstruction and Development (EBRD).
While details are yet to be set in stone, the CfD program under development could target up to 3.5 GW of solar PV and onshore wind by the end of 2024. The framework is expected to be finalized by Q4 2022, with the first auction in late 2023 and 1.5 GW of renewables auctioned, the remaining 2 GW by Q2 2024.
Although no amount has yet been disclosed as to the extent to which the Romanian government is prepared to fund the program on an annual basis, based on previous consultations held in 2019, the amount of the grant for the mechanism has been suggested at around 125 million euros ($122 million) per year.
Not all is good news for the Romanian solar market with several concerns that could derail the country's chance of reaching 1 GW of annual installations, starting with its government's own policy, which has been deemed unstable. , according to Kefalas.
He thinks this risk could diminish over time as it is no longer a debate between coal and renewable energy, as the cost of renewable energy is lower for consumers, which will also bring the country closer to its decarbonisation targets set in the EU.
Targets the country must meet if it expects to receive money from the EU Just Transition Fund, which is worth billions of euros.
The other two major problems that Romania could potentially face have also been recurring challenges in other countries, starting with licensing issues, which is currently a "very bureaucratic process" in Romania with only a handful of people able to navigate it, Kefalas notes. Network constraints could potentially become a long-term problem.
One aspect that would probably have no "major negative impact" on solar PV is the Income cap proposed by the EU on electricity production due to start in December and at €180/MWh (US$177/MWh).
"[Romania] was one of the first countries to take steps to start tackling the energy crisis," says Kefalas, adding that the country last year implemented a revenue cap of 450 RON/MWh (89 USD/ MWh).
The PPA market would be unlikely to be affected by the EU price cap, as prices for a seven-year PPA from next year in Romania are around €70-100/MWh , "which is very far from the ceiling," adds Kefalas.
"We are on the verge of the second very large renewable wave in Romania," Kefalas says, adding that this one will be more continuous than the previous one.
Solar Media, publisher of PV Tech, will organize the second edition of Large Scale Solar CEE in Warsaw, Poland, on November 8 and 9. The event will focus on Eastern Europe with a packed schedule of panels, presentations and fireside chats from industry leaders responsible for building solar and storage projects in Poland, Bulgaria, Romania, Greece and Hungary.