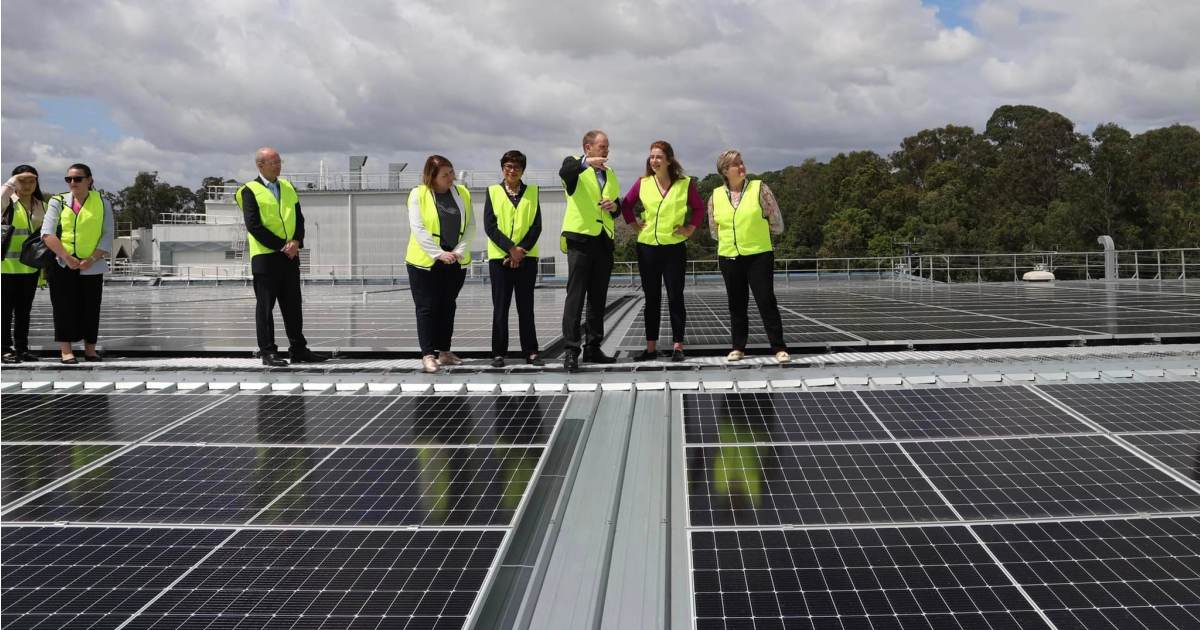 Leading drug and vaccine supplier Sanofi Australia has jumped on the renewable energy bandwagon in a big way – and it's not done yet.
Founded in 1980, Sanofi Australia is part of a global health organization employing over 100,000 people in 170 countries. The company says 95% of young Australians will have received a Sanofi vaccine by the age of five and 25% of Australians one of Sanofi's flu shots. Beyond drugs and vaccines, Australians are perhaps most familiar with its consumer healthcare brand Nature's Own (vitamins and dietary supplements).
The company also contributes to protecting human health in a different way, through the use of solar energy.
Sanofi recently unveiled a solar installation on the roof of its Brisbane-based consumer healthcare manufacturing campus, made up of 1,500 solar panels. The official opening took place in the presence of Federal Minister for Elderly Care and Federal Minister for Sports Anika Wells MP.
"As the Member of Parliament for Lilley, it's wonderful to see businesses in our region taking action on climate change and prioritizing green energy to help sustain our community," said Minister Wells.
More solar panels to come
Sanofi Australia plans to expand the capacity of its Brisbane campus to 3,000 panels next year, which will include the construction of solar parking lots. Charging stations for electric vehicles will also be installed.
The completed project is expected to generate 2 gigawatt hours of clean electricity per year; more than 25% of the site's annual electricity needs. For electricity consumption not covered by the installation, it will be purchased from the grid from a renewable source (not specified).
The final capacity of the Brisbane installation was not mentioned, but starting from an annual production of 2 GWh for a solar system installed in Virginia, Brisbane places it around the 1.2 MW mark (rough estimate).
Work towards Net-Zero in all areas
Globally, Sanofi says it is committed to switching to renewable energy and achieving carbon neutrality by 2030, and reaching net zero by 2050 across all "scopes". There are three emission scopes:
Scope 1 – direct emissions from sources an organization owns or controls
Scope 2 – indirect emissions associated with the production of purchased energy
Scope 3 – all indirect emissions not included in scope 2 that occur in a company's upstream and downstream value chain
"As a healthcare company, we recognize that climate change represents one of the greatest challenges of our time and that environmental action, taken by all, is essential to protect the health of people around the world. entire", said Country Manager, Sanofi Australia and New Zealand Karen Hood.
It's not just about cuddling trees and human health. No doubt the company will save a lot of money by installing panels too professional sunscreen big and small is an obvious decision these days for any business with a suitable roof.
It's been really encouraging to see the Australian healthcare sector embracing solar power – it was only yesterday that we also reported on a major solar deployment for Ramsay Health Care in Australia.
Related